Datum/uur/prijs
Donderdag 18.11.2021 om 19.30 uur
Normaal tarief: 30 euro
Studententarief: 20 euro
Gratis voor COME-leden
Cursusvorm/duur/taal
Online webinar van 60 minuten met een Q&A van 30 minuten
Taal: Nederlands (Q&A zijn ook mogelijk in Frans en Engels)
Inhoud
Uw patiënt correct informeren met betrekking tot haar/zijn klachten, ziekteverloop en prognose, het geven van gezondheids- en ander advies, dient te gebeuren met de nodige kennis van zaken. Een op evidentie gebaseerde (evidence informed) osteopathische praktijkvoering is daarom een noodzaak.
Maar hoe komen we aan deze evidentie?
Wetenschappelijke evidentie wordt enkel gevonden door het opzetten van vergelijkende studies. Deze studies zijn te vinden via de verschillende databanken die er bestaan op het internet.
In deze webinar worden de nodige tools aangeboden om op een gestructureerde manier op zoek te gaan naar deze wetenschappelijke evidentie, waarna ze geïntegreerd kunnen worden in ons dagelijks klinisch handelen.
Leerdoelen
Kennismaken met verschillende medische databases.
Opstellen van een PICO-zoekvraag.
Aanleren van een gestructureerde zoekstrategie.
Integratie van de EBP-tools in de klinische praktijk.
Bibliografie
Higgins JPT, Thomas J, Chandler J, Cumpston M, Li T, Page MJ, Welch VA (editors). Cochrane Handbook for Systematic Reviews of Interventions version 6.2 (updated February 2021). Cochrane, Available from www.training.cochrane.org/handbook
Van de Velde S, Vander Stichele R, Fauquert B, Geens S, Heselmans A, Ramaekers D, Kunnamo I, Aertgeerts B. EBMPracticeNet: A Bilingual National Electronic Point-Of-Care Project for Retrieval of Evidence-Based Clinical Guideline Information and Decision Support. JMIR Res Protoc. 2013 Jul 10;2(2):e23. doi: 10.2196/resprot.2644.
Capobussi M, Banzi R, Moja L, Bonovas S, González-Lorenzo M, Liberati EG, Polo Friz H, Nanni O, Mangia M, Ruggiero F. Recenti. Computerized decision support systems: EBM at the bedside. Prog Med. 2016 Nov;107(11):589-591. doi: 10.1701/2484.25970.
Sadeghi-Bazargani H, Tabrizi JS, Azami-Aghdash S. Barriers to evidence-based medicine: a systematic review. J Eval Clin Pract. 2014 Dec;20(6):793-802. doi: 10.1111/jep.12222. Epub 2014 Aug 18.
de Fernelmont L, Laere SV, Devroey D. The Quality of EBM Sources Perceived By Belgian Family Physicians. J Med Sci. 2018 Oct 18;6(10):1918-1923. doi: 10.3889/oamjms.2018.382. eCollection 2018 Oct 25.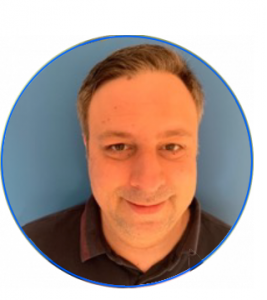 CV referent
Emmanuel Simons heeft een privépraktijk als osteopaat in Meise en is paramedisch coördinator in het UVC Brugmann. Sinds 2002 werkt hij voor het Centrum of Evidence Based Medicine (CEBAM).
Hij behaalde zijn Lic. in Revalidatie en Kinesitherapie aan de Vrije Universiteit Brussel in 2000 en voltooide zijn studie osteopathie aan het College Sutherland in 2005.
Hij heeft verschillende internationale en nationale publicaties en heeft interesse in het integreren van wetenschappelijke evidentie in de praktijk.