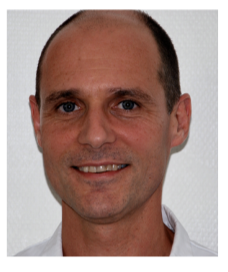 𝗙𝗶𝗹𝗶𝗽 𝗖𝗼𝗼𝗹𝘀
Studied medicine and trained in pediatrics at the Catholic University of Leuven. He subspecialised in neonatology at the Academic Medical Centre/Emma Children's Hospital, Amsterdam, the Netherlands, and got his PhD at the University of Amsterdam, The Netherlands in 2009, with "Prevention of Ventilator Induced Lung Injury in Preterm Infants with Respiratory Distress Syndrome: PreVILIG".
Filip works as a neonatologist at the Neonatal Unit of the UZ Brussel - Vrije Universiteit Brussel (VUB) and is clinical Director of the Neonatal Unit of the UZ Brussel - Vrije Universiteit Brussel (VUB), Brussels, Belgium. His is professor at the Faculty of Medicine and Pharmacy of the Vrije Universiteit Brussel (Evidence-Based Medicine); Staff member of the Belgian Centre for evidence-Based Medicine (CEBAM) and of the Belgian Branch of the Dutch Cochrane Centre.
His current research projects is : "End-of-life decisions in neonates and infants: a population based study in Flanders, Belgium Multicenter prospective study in Flanders. Trial coordinator Luc Deliens (VUB, UGent), Co-investigator and member of the NIC-consortium.
He also participates in: "BeNeDuctus study: multi-center, randomized non-inferiority trial of early treatment versus expectative management of patent ductus arteriosus in preterm infants", a multicenter trial The Netherlands & Belgium.
Trial coordinator Willem de Boode (Nijmegen), Co-investigator in Belgian participating center.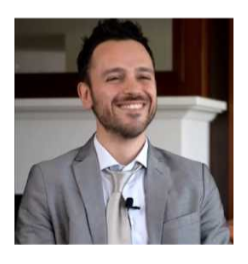 𝗙𝗿𝗮𝗻𝗰𝗲𝘀𝗰𝗼 𝗖𝗲𝗿𝗿𝗶𝘁𝗲𝗹𝗹𝗶
Francesco Cerritelli, DO PhD(c) in neuroscience at the Institute of Advanced Biomedical Technologies - University of Chieti-Pescara - Italy, is the president of the C.O.ME. Collaboration, an international research charity foundation. Dr. Cerritelli has broad interests in osteopathic research, neuroscience and health science focusing on interdisciplinary aspects of evidence based medicine.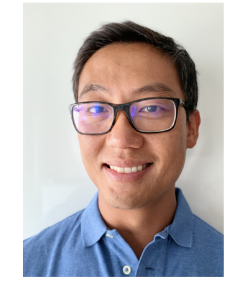 𝗦𝘂𝗻𝗴-𝗝𝗼𝗼 𝗙𝗼𝗿𝗺𝗲𝗻𝘁
Osteopathic Degree from Sutherland College of Osteopathic Medicine (2006)
Certified training in pediatric and perinatal osteopathy, SEROPP, Paris, France (2012-2013 - 2017)
Assistant Instructor at the Laboratory of Anatomy of Functional Anatomy of the Faculty of Motor Sciences, U.L.B. (since 2006)
Assistant in charge of  exercise in Osteopathy at the Faculty of Motor Sciences, U.L.B. (since 2006)
Lecturer at the Center for Continuing Education of SCOM, Belgium, in Pediatric Osteopathy (since 2017)
Lecturer at PAO Osteon, Poland, in Pediatric Osteopathy (2019)
Creation of osteopathic consultations at Iris Sud Hospitals, Brussels (since 2007)
Osteopath attached to the maternity and neonatology department of Iris South Hospitals, Brussels (since 2012)
Osteopath attached to maternity and neonatology department of Delta Hospital, Brussels (since 2013)
Pediatric osteopathy consultation at the Delta Hospital, Brussels (since 2017)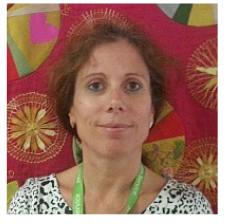 𝗗𝗮𝘄𝗻 𝗖𝗮𝗿𝗻𝗲𝘀
University College of Osteopathy, Queen Mary University of London, University of Applied Sciences Western Switzerland
Dawn Carnes has a background in occupational psychology, osteopathy and is currently a full time health researcher. Her main area of interest is persistent pain, musculoskeletal health and manual therapies. More recently her research skills have been used to conduct systematic reviews on safety of manual therapies, the effectiveness of manual therapies for infant health and currently a randomised controlled trial assessing the effectiveness of osteopathic care for infants with colic.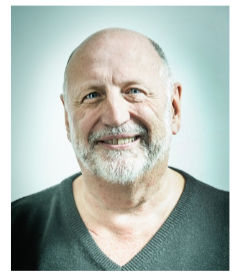 𝗬𝘃𝗮𝗻 𝗩𝗮𝗻𝗱𝗲𝗻𝗽𝗹𝗮𝘀
Yvan Vandenplas studied medicine and trained in pediatrics (1981-1986) at the Vrije Universiteit Brussel. He became Head of the Unit for Pediatric Gastroenterology and Nutrition in 1987, and is Head of the KidZ Health Castle at the University Hospital Brussels (UZ Brussel) and the Chair of Pediatrics since 1994.
Yvan's main interests are gastro-esophageal reflux (diagnostic procedures, treatment), eosinophilic esophagitis, infant nutrition, probiotics and prebiotics, cow's milk protein allergy, functional gastrointestinal disorders and Helicobacter pylori. He has published many original research and review papers on topics such as infant nutrition, gastro-esophageal reflux and functional gastrointestinal disorders.  He is now one of the associate editors of the Journal of Paediatric Gastroenterology and Nutrition. He is also the chair of the ESPGHAN Special Interest Group on "Gut Microbiota & Modifications". Yvan has more than 450 publications listed in Medline, and over 1000 oral presentations at different international meetings.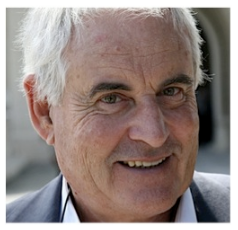 𝗙𝗹𝗼𝗿𝗶𝗮𝗻 𝗦𝗰𝗵𝘄𝗲𝗿𝗹𝗮
Private practice since 1995 in Munich, Germany, since 1998 D.O.
1999 – 2008: Chairman of the Research Commission of the German Academy of Osteopathy; Supervision and control of German Osteopathic thesis for DO (about 60 trials, thereof 30 RCT´s).
2010: Master of Science (MSc) in Osteopathic Clinical Research at the A.T. Still University, Kirksville, USA.
2012 President of the German Academy of Osteopathy (AFO).
Lecturer on osteopathic schools and workshops for scientific work and methodology.
Presentation of German osteopathic studies at international conferences and congresses.
Publications in Medline listed journals.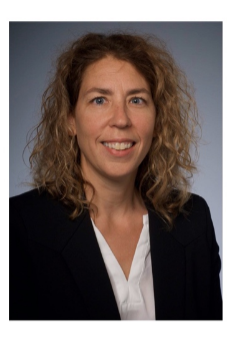 𝗖𝗵𝗮𝗻𝘁𝗮𝗹 𝗠𝗼𝗿𝗶𝗻
Chantal obtained her degree in osteopathy at the Centre Ostéopathique du Québec (COQ) in 2002. She also earned a bachelor's degree in occupational therapy from McGill University in Montreal (1995), a master's degree (2011) and a PhD (2017) in clinical sciences from the Faculty of Medicine and Health Sciences, Université de Sherbrooke. She has received many awards recognising her previous research on the relationship between temporal bone dysfunction and acute otitis media in young children and on interprofessional collaboration between physicians and osteopaths. She teaches paediatrics, research and clinical reasoning at the COQ and is also an adjunct professor in the rehabilitation program at Université de Sherbrooke where she coordinated the development of a professional master's degree program in osteopathy. She maintains a part-time private clinical practice and regularly participates as a guest speaker at national and international conferences.